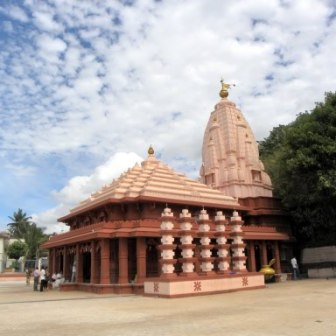 Booking hotels in Ganpatipule is now easy.
'Hotels in Ganpatipule' brings you a range of affordable and budget hotels in Ganpatipule. This venture is one of its kind where we connect you to a range verified staying options right from homestays to resorts. What makes it unique is that every homestay, hotel and resort has been verified by us and only the best few in that particular category have been listed. We have included some of the finest Ganpatipule hotels which many may not be aware of. This gives you an access to best stays and budget travel around the year.

If you are still unable to find a stay of your choice,
then simply call us!
Our Locality Specialist Team will help you discover more hotels in Ganpatipule at best price.

Super 8 reasons to choose us
Thoroughly

verified homestays, hotels and resorts

with authentic information




Access to best Ganpatipule hotels at the

same price as its rate card

Special

discount offers

for group booking (more than 8 people)




Get a

FREE guide plan

specially created to bring you the best of Ganpatipule experience



Hassle-free booking

with many stay options to choose from




Check reviews, rates, photos and more information about Ganpatipule hotels at one go




Experience the best of Konkan through

Ganpatipule Locality Specialist (GLS)

to guide you throughout your stay



"I am just back from a fantastic trip to Ganpatipule. By the time I made up mind to visit Konkan, all the hotels were already booked and quite miraculously, I was introduced to these people. They not only booked a nice resort for me, they also made sure it was within my budget. Now looking back, isn't it obvious that these guys know the place much better than yatra / makemytrip / bookmyhotel and all outsiders? Now that I have already spent four days, I am happy that I didn't go with the star ratings of those websites. What I wanted was a quiet and comfortable resort and that is what I got. Vikrant (the owner of http://www.hotelsinganapatipule.com/) has been very very professional and friendly. He also provided two nice bicycles on rent. He also helped us with the planning of travel route. The whole experience was awesome."
-Mr. Ritesh Kumar, Pune

Welcome to HotelsinGanpatipule.com
Most affordable Ganpatipule hotels, now just a click away.